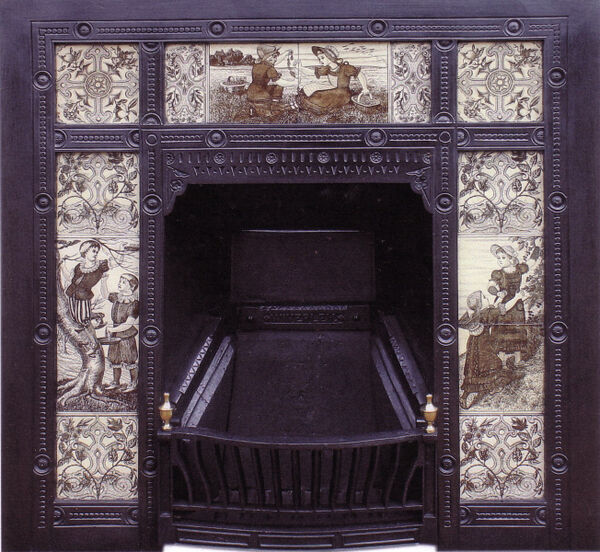 Description
[
]
I spotted this in a local antique showroom, the owner has kindly allowed me to upload this image.
see also Nursery Tiles - Owen Gibbons
Manufacturer - Maw & Co
Size - Twelve 6 inch sq. Two 6in x 3in.
Date - c1880
Designer - Owen Gibbons
Place of Origin - UK
Materials and Techniques - Dust pressed and transfer printed.
References
[
]